Bunny Ears! New Paper Shelter Challenge # 478

Hey all! Happy Wednesday! I had the best time coloring the new Bunny Ears Digital Stamp for the new challenge over at The Paper Shelter blog. The theme for challenge #478 is GIRLY. I know a few friends and family members that this stamp is PERFECT for a girly theme.
I think this card was extra fun because I had my friend Teresa come over to color and have fun. She helped me to pick the colors. I had never used the bright pinks before. I saw her using them on the frog that she was coloring and loved it.

I knew that I wanted to make a shaker card with the Linked Squares Die. However, my daughter, Meadow, helped me put all of it together by doing the die cutting and helping me pick the paper.
The paper I also LOVE I should have tried to find some pink and green paper but I love pink and brown so much that I had to use it. Either way I think both sets of colors are very pretty and very girly.
The last girly type thing that I added was the Heart Wreath Die in both the corners. I love this die it is one of my favorites!
The Copic markers I used are:

Skin: E00, 04, 11, 21, R20, 30, 29
Hair: E40, 41, 42, 43, 44
Chair: RV10, 00, R81, 83, R00, 01, 02, T0, 2, 3,
Pillow & Eyes: BV0000, 000, 01
clothes: YG03, 00, 01, 07, RV02, 00, 04, 06, 09

If you like the way I color and would like to learn from me, come join Copic Academy!
Here are the supplies I used for the card: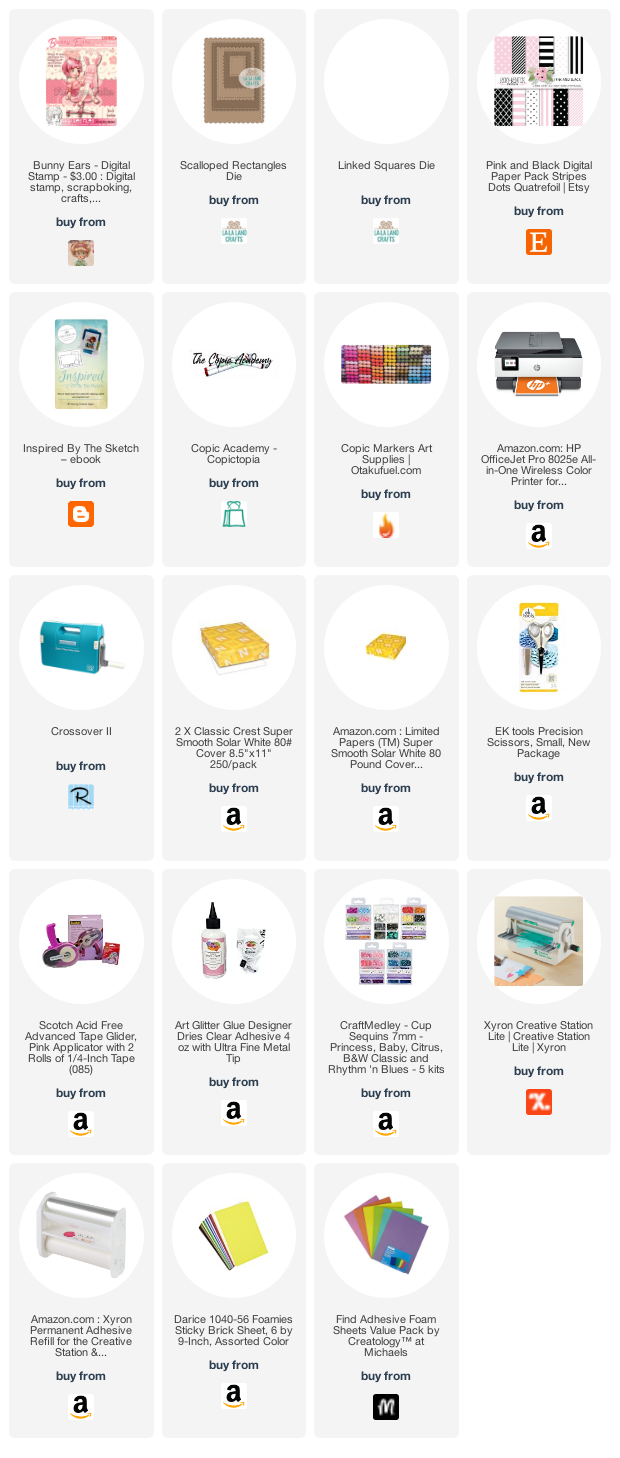 Until next time friends!!!

Don't forget to sign up to follow my blog so you don't miss a post. You might also want to follow me on Instagram, YouTube, Pinterest, and if you want to connect with me, even more, come see my facebook page!