Winter Bear In Tree - Rubbernecker Stamps
[vc_row][vc_column][vc_column_text]
Hey all! I hope you are all having a blessed Sunday. Today I am using the cute little Winter Bear In Tree stamp from Rubbernecker Stamps. I just love this little guy! He is just so darn cute with his little
fuzzy hat. I thought he would be perfect for this time of year, and for the beginning of the year.
I was looking through the sentiments that I had to go with this little winter bear, and found the perfect one. "Faith dit does not make things easy it makes them possible" Luke 1:37
The scripture being paired up with a little winter bear who ... well, I can't decide if he is trying to get IN the tree or DOWN from the tree. Either way, faith will make his task possible. Over the years I have even found this true for my own life.
The Copic markers I used are:


Bear: W0, 1, 2, 3, 5, R00, 01, 02


Hat: YR12, 16, 18


Tree: E31, 33, 35, 37


Here are the supplies that I used on this card: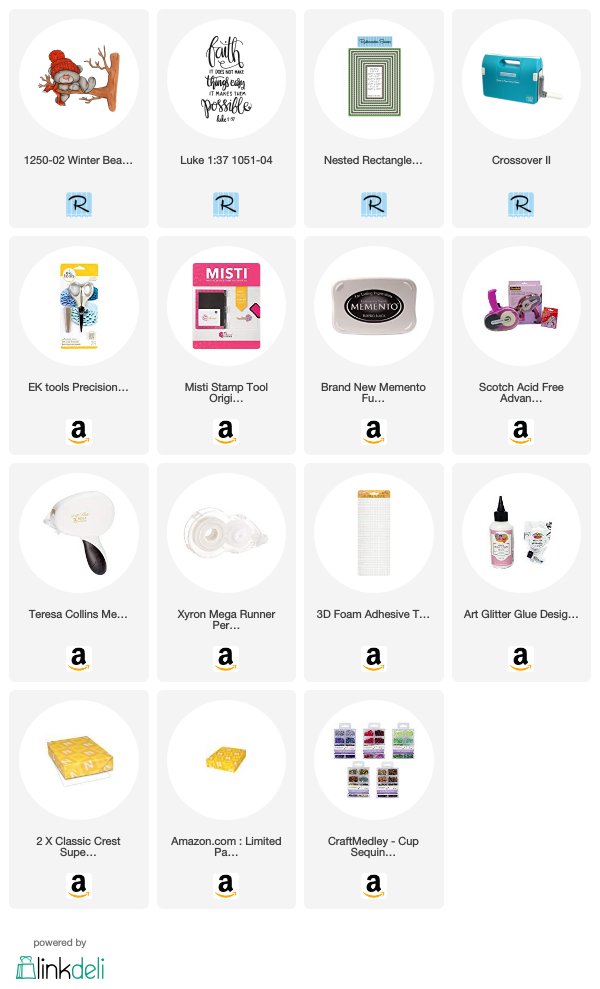 I hope you enjoyed this card as much as I had fun making it.
Until next time friends!!!
Don't forget to follow me on 
Instagram
,
YouTube
,
Pinterest
, and if you want to connect with me, even more, come see 
my facebook page
!
[/vc_column_text][/vc_column][/vc_row]