Presents Set Birthday Card - Rubbernecker Stamps
[vc_row][vc_column][vc_column_text]
Hey all! Have any birthday's slipped by you already?  They have me, so today I am showing you a cute quick little card that I made using the very cute Presents Set from Rubbernecker Stamps. The stamp set was originally
put out as Christmas presents but I saw it as presents for all occasions that you may need them.
This " Cards On Time" sentiment is also perfect if you are sending things out like I am. I made sure to send this card to my dad in a clear envelope so that people could laugh all the way to his house, haha!
I even decided to take the extra step and make this into a shaker card. I made a video for you down below. I hope you have fun watching my craziness putting this together haha!
The Copic markers I used are:


Blues: B01, 02, 04, 05


Orange: YR12, 16, 18


Green: YG00, 01, 03


Pink: R81, 83, 85


Here are the supplies that I used on this card: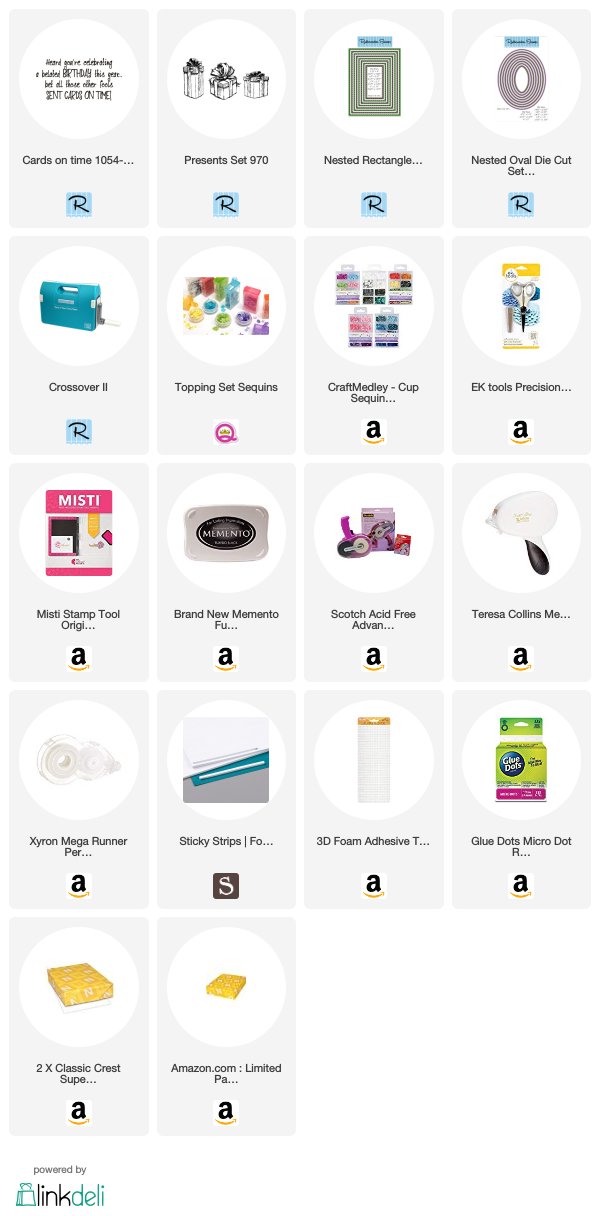 Here is the video I made I hope you enjoy it :)
Cardstock sizes:


White card base: 7x7in (folded in half for a 7 x 3 1/2 card)


Designer paper: 6 3/4 x 3 1/4 in


White cardstock: 6 1/2 x 3 in


I hope you enjoyed this card as much as I had fun making it.
Until next time friends!!!
Don't forget to follow me on 
Instagram
,
YouTube
,
Pinterest
, and if you want to connect with me, even more, come see 
my facebook page
!
[/vc_column_text][/vc_column][/vc_row]