Splatter Leaves & Fox Friendship ~ Rubbernecker Stamps
[vc_row][vc_column][vc_column_text]
Hey All! The leaves are turning on my maple tree outside my office window. It looks so beautiful! It is all I can see outside of my window. While I miss the heat from the desert, I have to say I really missed the changing of the seasons. Well, most seasons... I am not much of a winter person... those of you that like the cold, can keep it haha!
I am super happy with how this card turned out. I found a new technique a while back that laying down a layer of Copic colorless blender will help the colors blend a little bit more while using them. It worked fantastic with these leaves! I really can't believe how well they turned out. You wouldn't even believe
me how many layers of ink are on these leaves even if I told you.
It was a lot of fun making the leaves. It is amazing how much easier it was with laying the colorless blender down first. I now do that with almost everything! I didn't do that with the fox however, I just colored him like normal.
For the background I used Ken Oliver's Color Bursts - the Brights set. I just add them to a color pallete that I got from Michaels Craft Store, but I have it listed below so you can see what I was using. After I added some of the powder to the pallete, I added water slowly to get the desired color saturation. Once you get the color you want you can just use a paint brush or an aqua painter to put the colors on the paper.
After the paper is all dry, that is when I used the Memento ink to stamp the sentiment from the Rubbernecker Stamps Fox set. I did fussy cut the fox out, but there are matching die cuts for you to use with these little cuties. I love this stamp set! The foxes are just to adorable!
I will have to update you with the list of colors that I used. sorry... But I will update the post as soon as I figure it out because I forgot to write them down :(
If you do make anything with either of these stamps or anything from Rubbernecker Stamps please feel free to share them with me on 
my facebook page
 , the new
Rubbernecker Stamps Fan Group on Facebook
or the
Rubbernecker Facebook page
!
Don't forget to go and see the rest of the teams creations over at the Rubbernecker blog as well! We will have challenges, contests, videos and lots of inspiration all week long! You can also catch us on Instagram and Pinterest!
Until next time friends!!!
Don't forget to follow me on Instagram, Twitter, Pinterest, and if you want to connect with me even more come see my facebook page!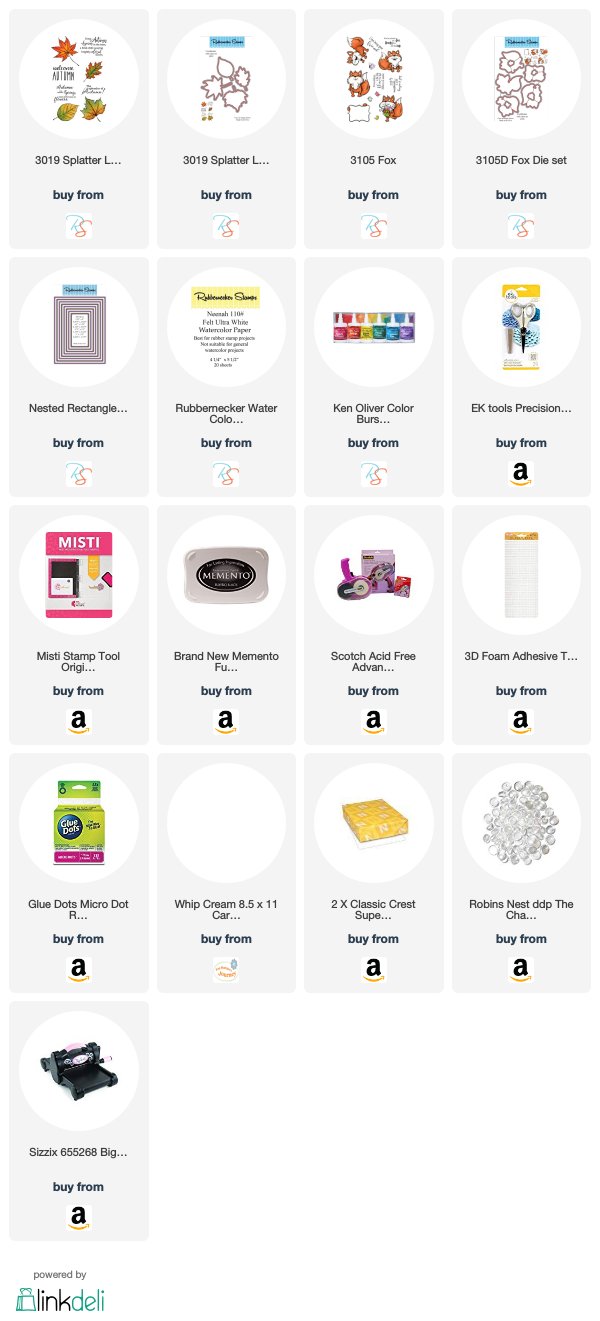 [/vc_column_text][/vc_column][/vc_row]