Octopi Guys - LAST CHANCE at my GIVEAWAY
Hey all! Happy Monday and happy Memorial Day! I had to do at least one more card with the octopi that I colored from Octopi Guys from Dustin Pike and Whimsy Stamps. Plus, I had so much fun doing the ink marks on the last card that I HAD to give it ago again! Today is also the last day
you can get in on the chance to be one of the 2 winners for the 2 stamp sets I am giving away.
Since, to me, the octopus looked like he was hanging upside down, I decided that I was going to make the ink flow downward. I drew the whole thing with Copic markers and colored it darker in some places like I think it would look.
I loved the sentiment "inking of you" but I only used part of it. My one marker was a bit dry so it looks a bit streaky... but I still love it. I used my Silhouette to cut out the You and made the other bit just a bit bigger so I could make a shaker window.
The card is really simple but the cute octopus and the ink makes it a very fun card.

COPIC COLORS:
Octopus: R81, 83, 85, RV10, 00, YG00, 01, 03
Ink: C3, 4, 5, 6, 8
What am I giving away?
The winners (yes, 2 winners) will both receive:
and


Did you hear?? I am hosting a crafting retreat! Come join me! It's virtual now too!

Do you like my cards? Join me in the Card of the Month Club!
SUPPLIES: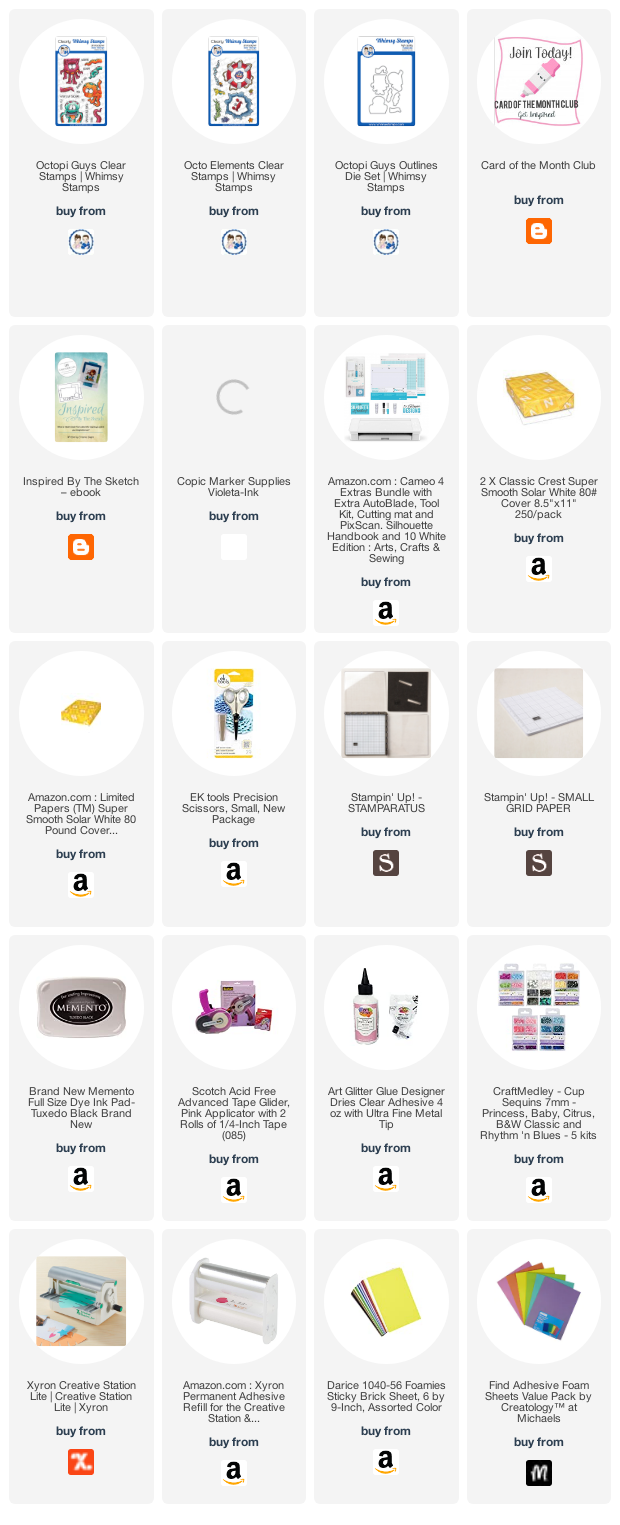 I hope you enjoyed my post today. Good Luck on the giveaway!
Until next time friends!!!

Don't forget to sign up to follow my blog so you don't miss a post. You might also want to follow me on Instagram, YouTube, Pinterest, and if you want to connect with me, even more, come see my facebook page!