GIVEAWAY! Octopi Guys - Dustin Pike - Whimsy Stamps
Hey all! Happy Monday! I haven't posted on a Monday in a long time, so I thought I would make it good by having a GIVEAWAY! All these details will be at the bottom of the post but I want to tell you about the card I created featuring
Octopi Guys Clear Stamp by Dustin Pike sold by Whimsy Stamps. I LOVE THEM!!
I have been wanting this stamp set for such a LONG time!! The first card I made with it had to be around the reason WHY I wanted it. I wanted it specifically for the sentiment "What's Up Sucker!" There is a bit of a story behind it... My hubby and I have an odd relationship.. we are not serious people at all. We laugh A LOT! I believe we have fought maybe 2 or 3 times in the whole 50 billion years that we have been together. But he will say I love you... and I will say I love you... then walk away and say "sucker" under my breath... its just our thing haha! So this is a perfect stamp set for me. Plus I just love these octopi they are so cute and make me laugh.
This green guy I actually used the Mirror Image technique on. I wanted the little octopi coming in from both sides of the card. His spots to me look red in the photo but they are actually a dark hot pink. You can also see the sequins in behind the little S'up that I made with my Silhouette using the Showcard Gothic Font.
This blue one is probably my favorite one of them all! While it looks like he is eating something yucky... it also looks like he is making a face, which is something I do a lot with my kids. What can I say I like to have a lot of fun!
Here is the orange guy... he is the original stamp that I used the mirror image technique on. You can see thorugh the whole card the ink splattering in the background behind each of the cute octopi. I am very excited this is the first time I have attempted drawing ink splats... it was a lot of fun and I know I will get better with some practice... so be prepared! haha!
COPIC COLORS:
Blue: Y11, 15, 18, BG11, 23, 15, 49, R00, 01, 02, C8, 7, 6, 00, 1
Green: YG09, 07, 06, 05, 11, RV17, 13, C1, 00
Orange: YR12, 14, 15, 16, 18, V01, 04, 05, 09, C1, 00

What am I giving away?
The winners (yes, 2 winners) will both receive:
and
How to win?


➡️ Leave me a comment on my here on my blog and/or my IG account @copictopia

➡️ Follow my blog and/or my IG account (if you aren't already)

➡️Follow Dustin Pike on IG @Dustinpikedraws (he needs some love)

➡️ No Giveaway or Fake accounts!

➡️Tag your friends so they can give it a go too! (1 friend per comment)

➡️❗Please do NOT be a jerk and follow and unfollow after the giveaway is over... no one likes fake follows. You will be blocked for any other giveaways I do.

➡️ Contest ends Monday, May 30, 222 @ Midnight EST. Winner will be announced on Tuesday, May 31, 2022.

➡️Open to all!

Good Luck!!!

Important legal information: This giveaway is not sponsored or affiliated with Instagram, Dustin Pike, or Whimsy Stamps. This giveaway is strictly my own doing and stamps have been purchased by me to giveaway.



Did you hear?? I am hosting a crafting retreat! Come join me!
Do you like my cards? Join me in the Card of the Month Club!
SUPPLIES: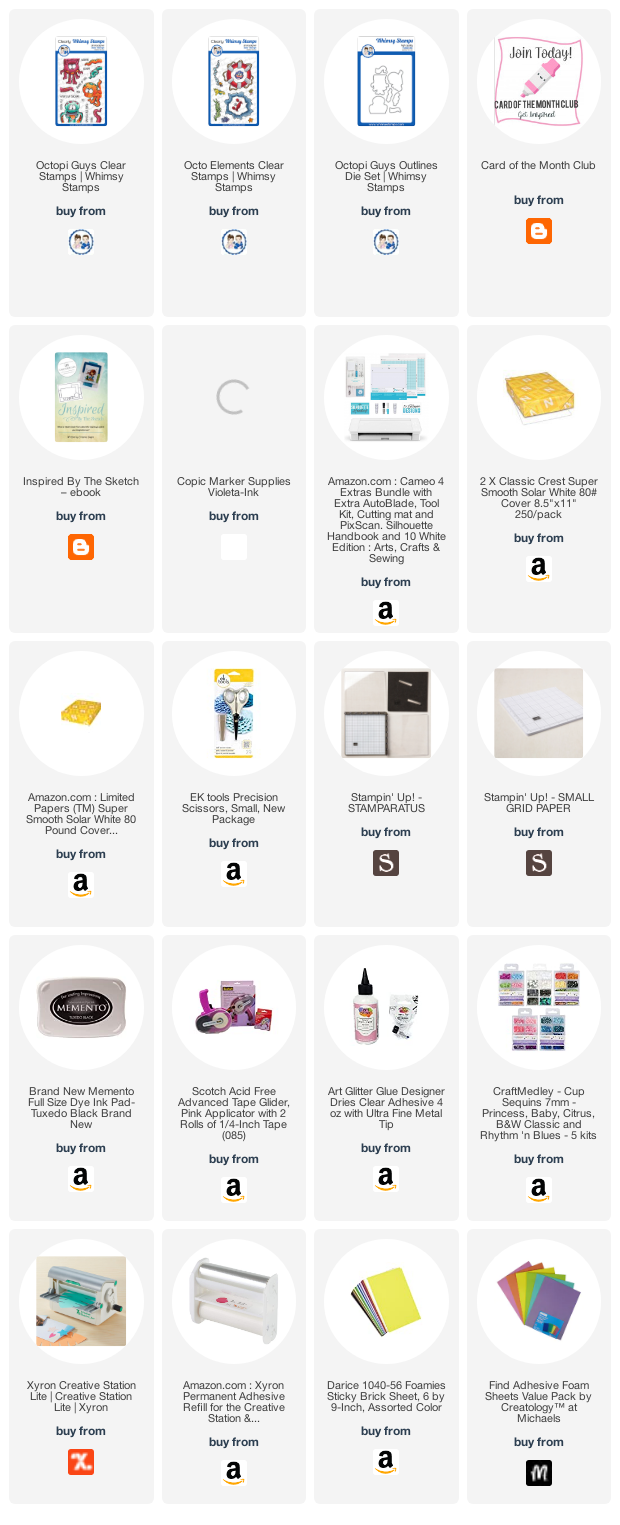 I hope you enjoyed my post today. Good Luck on the giveaway!
Until next time friends!!!

Don't forget to sign up to follow my blog so you don't miss a post. You might also want to follow me on Instagram, YouTube, Pinterest, and if you want to connect with me, even more, come see my facebook page!