COLORING VIDEO: My Wishlist ~ The Paper Shelter Challenge #494 Color It!

Hey all! Happy Wednesday! Today I am using My Wishlist from The Paper Shelter for the first challenge of the year! Our theme is Color it for The Paper Shelter challenge #494. I
really hope you will join us to make this a wonderful challenge. I even made a coloring video of when I colored this image. You can find it below.

I had a great time making this card! I had the chance to use some old dies that make me think of tattered paper, Nested Deckled Dies, you can find the link in my supplies list below.
I love this tiny Godmother, the look on her face is priceless when she sees the length of that wishlist, hahaha!
I had an amazing time coloring this wonderful image! It does look a little darker and detailed in person. While I love bright photos, some of the coloring gets a little lost if you like to use lighter colors.
The last things I added are the flowers, which I am so excited to start using my stash. I also placed some sequins.

The Copic markers I used are:


Cinderella:
Skin: E000, 00, 04, 11, 21, R20, 30, 32
Hair: E50, 51, 53, 55
Eyes: YG25, 23, 21
Scarf: R83, RV10, 00, 000
Shirt: B45, 52, 41
Skirt: YG97, 67, 63, 61
List: E40, 41, 43

Fairy Godmother:
Skin: E000, 00, 04, 11, 21, R20, 30, 32, 43
Hair: E42, 43, 44, RV00
Dress: R85, 83, 81, RV00, 10, 000
Wings: B00, 01, BG000
Crown and Wand: Y15, 11




Here are the supplies I used for the card: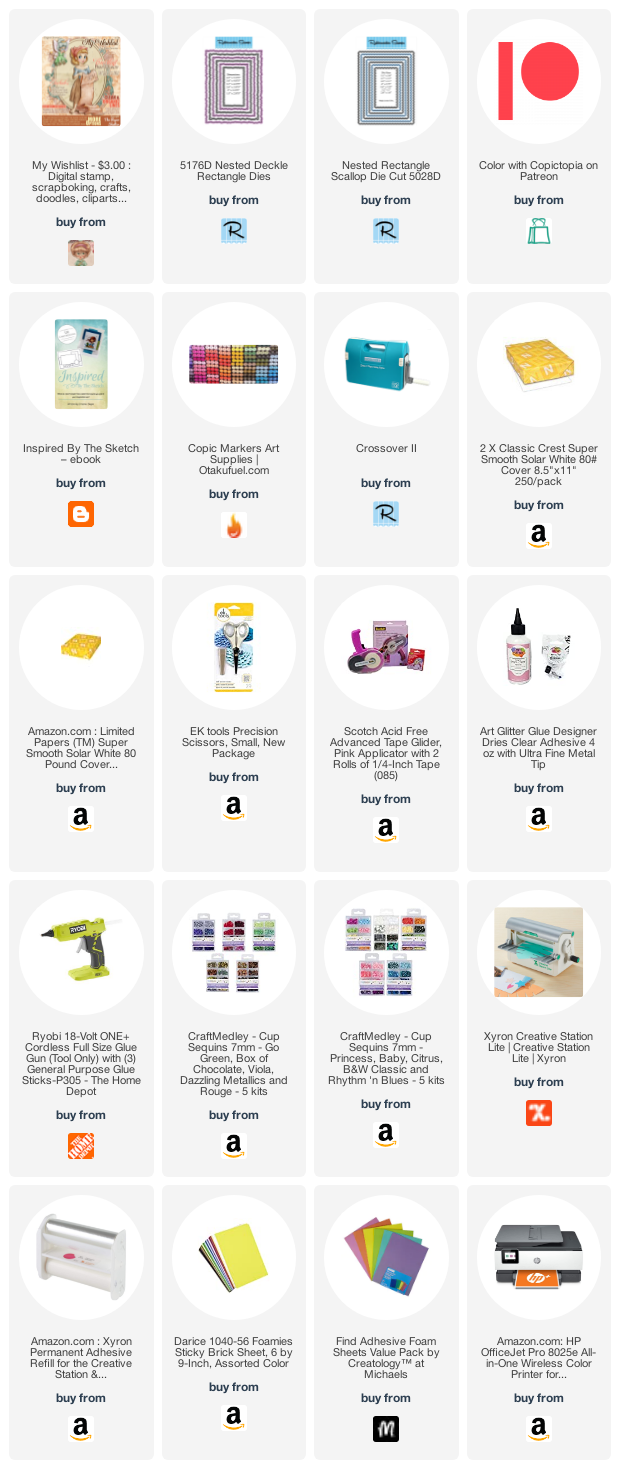 I hope you enjoyed my post today. There are a lot of lovely cards over on the
challenge blog
you really should go and look. Find The Paper Shelter on Instagram here: @thepapershelter. There is also a group on Facebook called
Friends Who Like The Paper Shelter
that you can share them with as well.
Until next time friends!!!

Don't forget to sign up to follow my blog so you don't miss a post. You might also want to follow me on Instagram, YouTube, Pinterest, and if you want to connect with me, even more, come see my facebook page!