Autumn Breeze - New Paper Shelter Challenge #486

Hey all! Happy Wednesday! I am so excited I am in LOVE with the new challenge over at The Paper Shelter blog. The theme for challenge #486 is Layer it up!! You know
this is the PERFECT challenge for me! I used the beautiful Autumn Breeze Digital Stamp for this great challenge.

I did my best at trying to stick with the colors that the image on the Paper Shelter website had for example to show everyone in my Copic Academy classes how easy and fun it was to try and match colors.
I also used the really cute Layered Squares Die to make a very cute Autumn shaker card. I also LOVE the digital pattern paper that I used.

The Copic markers I used are:

Skin: E11, 04, 11, 21, R20, 30, E00, 000
Lips: E04, R32
Eyes: YG09, 07, 01, C1
Hair: YR20, E15, YR21, E18, 15, YR21
Scarf: RV91, 95, 93, 99, 95, 91
If you like the way I color and would like to learn from me, come join Copic Academy!
Here are the supplies I used for the card: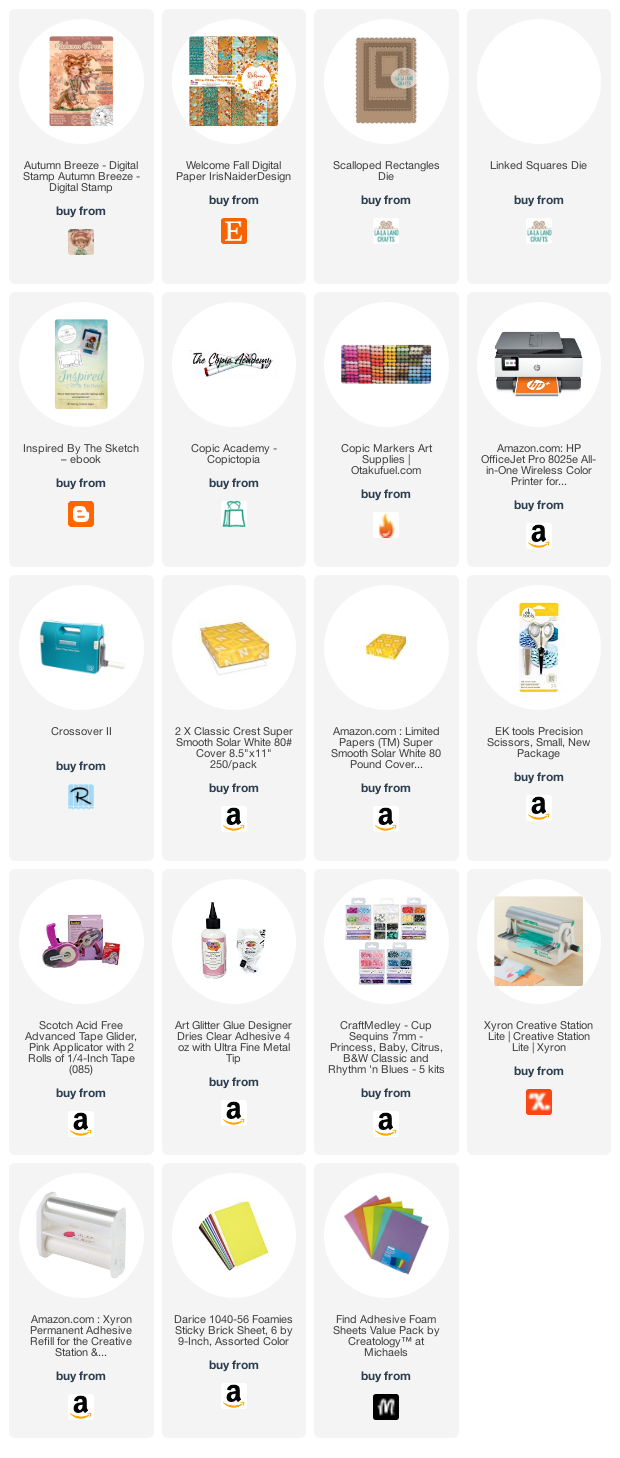 I hope you enjoyed my post today. There are a lot of lovely cards over on the
challenge blog
you really should go and look. Find The Paper Shelter on Instagram here: @thepapershelter. There is also a group on Facebook called
Friends Who Like The Paper Shelter
that you can share them with as well.
Until next time friends!!!

Don't forget to sign up to follow my blog so you don't miss a post. You might also want to follow me on Instagram, YouTube, Pinterest, and if you want to connect with me, even more, come see my facebook page!