COLORING VIDEO Sky's The Limit - The Cat's Pajamas
Hey All! Sky's The Limit from The Cat's Pajamas is so perfect for a 4th of July card! I just LOVE how this came out! We all know I love bunnies so that could be one reason why I love this so much. However, look how great this hot air balloon came out in the Copic Academy class that I taught this week.
I used all the normal Copic red colors but I thought it would be so fun to make the blue look like jeans.. that way it would look like it was a patchwork type of hot air balloon.
I added a bit of red, white, and blue to the background pattern papers that are a lot of fun!! You can find the link to those below. Along with some very cute stars!
You can see below as well the coloring video from the Copic Academy. It is sped up but you can always join us for class as well. If you don't see the video below you can also view the Copic coloring video on YouTube.

The Copic markers I used on the card are:
Bun: E50, 51, 53, 51, R00, 01, 02
Balloon: B91, 93, 95, 97, 99, R05, 07, 17, 29, 59, W0, 1, 2
Basket: E41, 42, 43, 44
Here are the supplies I used for this card: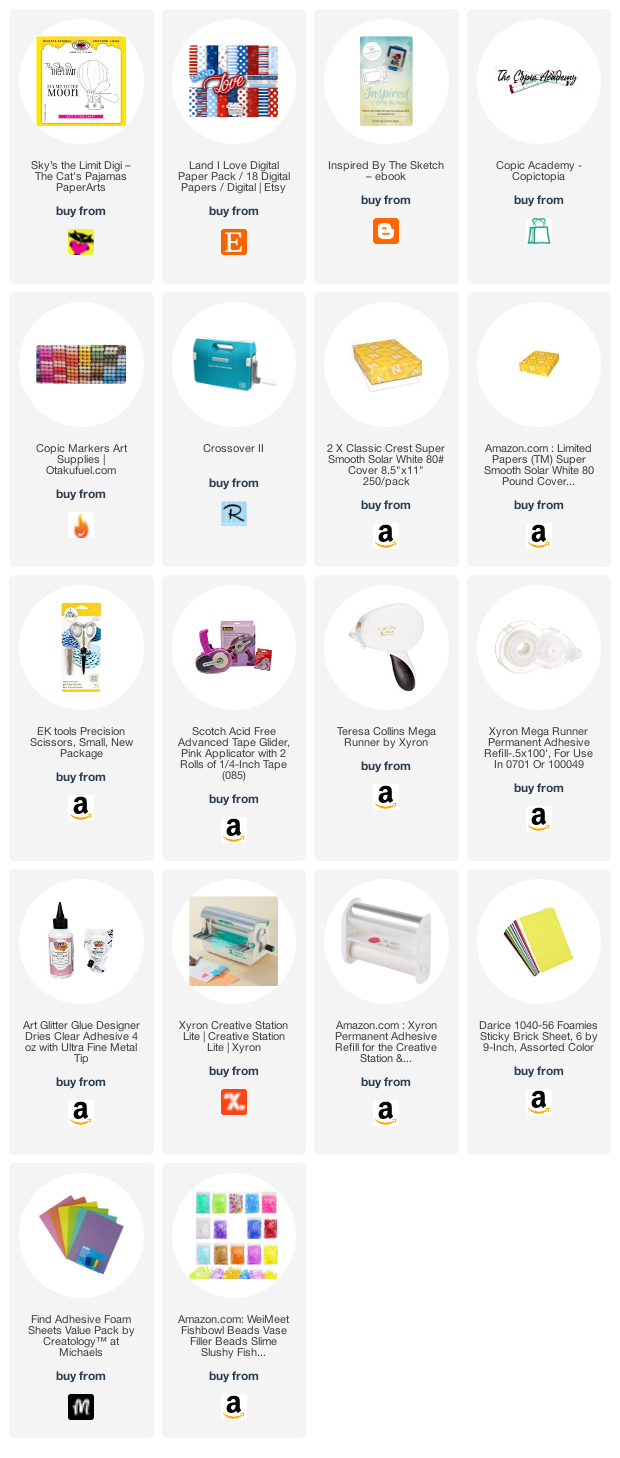 Here is the video you were looking for, I hope you enjoy!



I really hope you enjoyed my post today because I really enjoyed this card and making this post :) Check
The Cat's Pajamas Blog
to see what the other designers on the team did. You can also get updates and see inspiration on the Cats Pajamas
Facebook page
each day.
Until next time friends!!!
Don't forget to sign up to follow my blog so you don't miss a post. You might also want to follow me on
Instagram
,
YouTube
,
Pinterest
, and if you want to connect with me, even more, come see
my facebook page
!