Super - The Cat's Pajamas New Release
[vc_row][vc_column][vc_column_text]
Hey all! Today is day 3 of The Cat's Pajamas sneaky peeky week! This adorable set of bears is called Super. Super is such a great set for Mothers Day, Fathers Day, even for Grandparents. You could
even make birthday cards or graduation cards with this set.
For my card today, I used Super to make a Father's day card for my kids to give to my husband.
My son doesn't exactly like to go fishing. But, it was because of the people he went with. I think he would enjoy himself if he went with my husband. I am going to be setting up a little fishing day for him and the kids.
I used to go fishing with my parents. Although, they would go out on a boat and I would stay back on the dock and fish. I used to get bored on the boat because I'd rather be swimming... which would upset my stepfather. But for me staying on the dock I loved! When my parents would get back I always caught more fish on the dock then they did on the boat haha!! I loved it!
I added a bit of boyish texture with the chevron textured plate and used my paper crimper.  I also used the holeless sequins from The Cat's Pajamas that to me looked like fishing lures. These sequins are perfect for this card... actually any card they are amazing because they come in all different sizes.
I picked the sentiment from the stamp set that says "You'll always be" and there is a second sentiment that says "Hero". One thing I love about this set is that you can match up the different sentiments.
The Copic markers I used on this card are:


Bears: E50, 51, 53, 55, C7


Grass: G24, 28, YG25, 23, 99


Sky: B00. 000. 01


Ground: E50, 30, 31, 33, 35, 27


One last thing before I leave you today…
How fun is this?? For a chance to win a $10 gift certificate to the Cat's Pajamas store, comment on each of the designer's blogs including mine today and also on my Instagram account 
@copictopia
. Check 
The Cat's Pajamas Blog
to see which designers are participating each day. Winners will be announced on 
The Cat's Pajamas Blog
 and 
Facebook page
 each day.
Here are the supplies that I have used for this card: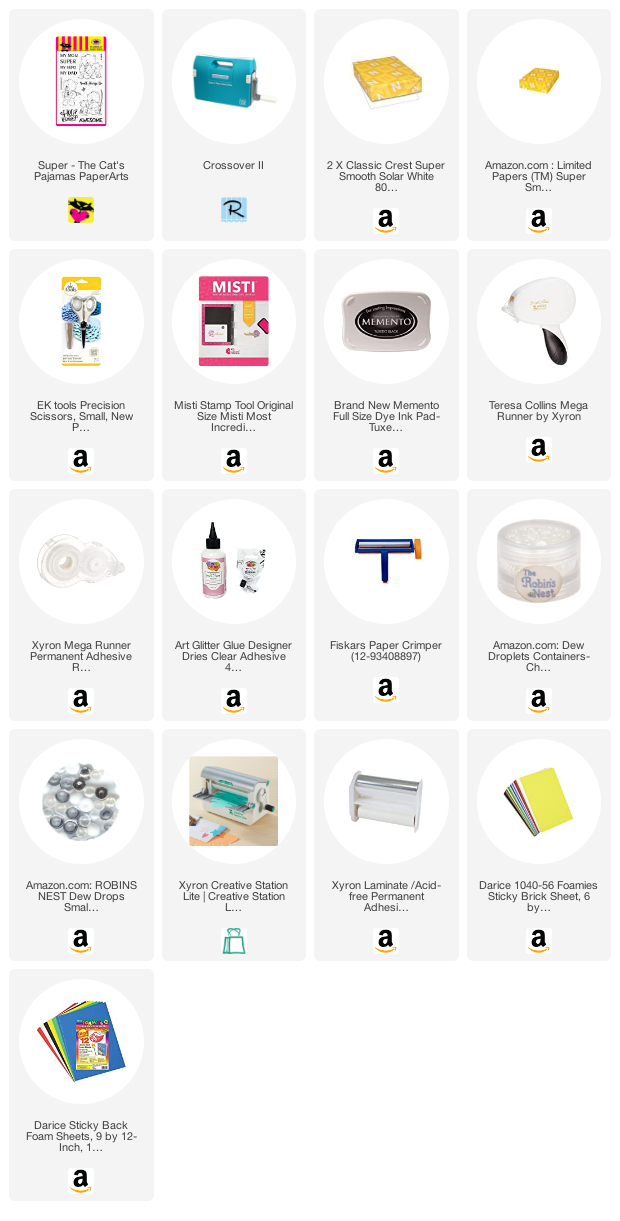 I really hope you enjoyed my post today because I really enjoyed this card and making this post :)
Until next time friends!!!
Don't forget to sign up to follow my blog so you don't miss a post. You might also want to follow me on
Instagram
, 
YouTube
, 
Pinterest
, and if you want to connect with me, even more, come see 
my facebook page
!
[/vc_column_text][/vc_column][/vc_row]