Get Your Sparkle On & Share Hope! The Cat's Pajamas Challenge #367
[vc_row][vc_column][vc_column_text]
Hey all! Happy Tuesday! Today is a good day! I have a gentle reminder that you need to come and play with us over at The Cat's Pajamas blog. The challenge for April has been
"Sharing Hope" challenge is for the whole month of April. It is an amazing challenge with all that is going on right now.
I have been making cards for everyone that delivers things to our house. It isn't much but a thank you, a smile and a card can go a long way. This one is for my postal worker. I know the motto is "through rain, snow.." yeah I can't remember the rest of it haha! But I doubt they signed up for people killing virus.
My postal worker is a man... but I think he will like it anyway. I thought a fun shaker card would be a lot of fun and bring a smile as well.
I also used the mailbox die for the texture on the white cardstock background. I used the Rectangular Stamp Die for the little shaker bit of the card. It was a little tight of a fit but It worked. I loved making this card!
My daughter and I love this little fairy, we were happy to use her as the postal workers bring smiles to our mailboxes (unless it is a bill haha) just as a little fairy would.
The Copic markers I used are:

Bunny: E50, 51, 53, 55, R00, 01, 02

Wings: B0000, 000
Crown: YR24, Y26
Tutu: RV000, 00, 02
The card stock sizes are
:
White card base: 3 1/2 x 10 (folded in half for a finished size of 3 1/2 x 5)
Pink patterned paper: 3 1/4 x 4 3/4
White cardstock: 2 3/4 x 4 1/4, scraps for other die cuts
Pink cardstock: scraps for die cut
Here is the video I made of how I put the card together:
Here are the supplies I used: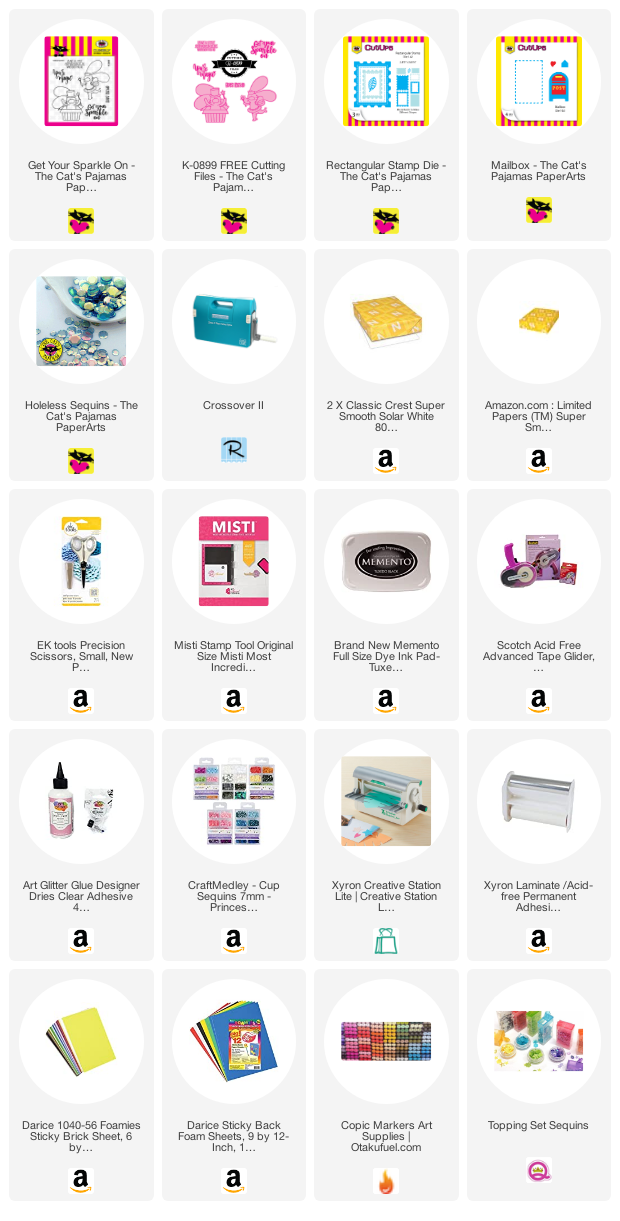 Be sure to check out
The Cat's Pajamas Blog
 and 
Facebook page
to see what the other designers on the team have made to inspire you for the challenge. I really hope that you will go over join in all the fun.
I really hope you enjoyed my post today because I really enjoyed this card and making this post :)
Until next time friends!!!
Don't forget to sign up to follow my blog so you don't miss a post. You might also want to follow me on
Instagram
,
YouTube
, 
Pinterest
, and if you want to connect with me, even more, come see 
my facebook page
!
[/vc_column_text][/vc_column][/vc_row]