The Cat's Pajamas November Release & Blog Hop!
[vc_row][vc_column][vc_column_text]
Hey all! Today is a super fun day! Yes... it is not Friday but still super fun and you won't want to miss out on any of it!  If you are coming from
our amazing leader Alma's blog
, then you have already had a taste for what is in store for you!
Welcome to my blog! This is so much fun that I am excited to be a part of this super fun blog hop!
I actually made 3 cards using the Hello Darlin' Clear Stamp Set. I love how many different ways you can use this super cute stamp set! I used different animals with different sentiments that are in the stamp set. There are also a couple of sentiments that I didn't get to use, that I look forward to using.
The first card I have for you was inspired by my friend Teresa, she loves flamingos. Although, when first looking at it, I thought it was two flamingos. I didn't realize that the other was an ostrich. I had to actually look up photos of an ostrich in order to try to color it properly.
I also wanted to do this one because I LOVE the sentiment. The sentiment makes me laugh so hard!
I used the Round Bubble Cut Up Duo to cut out the circle in the cardstock to make the shaker card. I actually did this on all the cards.
The Copic markers I used are:


Hearts: R46, 29, 27, 24


Flamingo: RV13, 14, 21, Y15, 17


Ostrich: E42, 43, 44, 47, 93, 95, RV13


The next card I used the little cute Zebra. He is so darn cute. Sadly in my photo, it looks like the sequins I used look blue but they are actually the awesome hologram holeless sequins.
You Knock My Stripes Off sentiment goes perfectly with him is adorable!
The Copic markers I used are:


Hearts: R46, 29, 27, 24


Zebra: W1, 00, C9, 7, 5, 3


The last card has that, as my kids call him "derpy" cuteness about him. This little giraffe is just too much.
I have to say this is probably my favorite one. I love the sentiment "I Like You A Lottle It's A Little Except A Lot" it is so cute!
The Copic markers I used are:


Balloon: RV13, 14, 21


Giraffe: YR21, 24, 26, Y21, 37, 47


If you lose your place be sure to go over to visit
The Cat's Pajamas Blog
 and 
Facebook page. 
There is always wonderful inspiration from the team!
Your next stop on this hop will be over to
Melissa's beautiful blog
- wait till you see what she made it is so gorgeous!!
I really hope you enjoyed my post today because I really enjoyed this card and making this post :)
Until next time friends!!!
Don't forget to follow me on 
Instagram
, 
Twitter
, 
Pinterest
, and if you want to connect with me, even more, come see 
my facebook page
!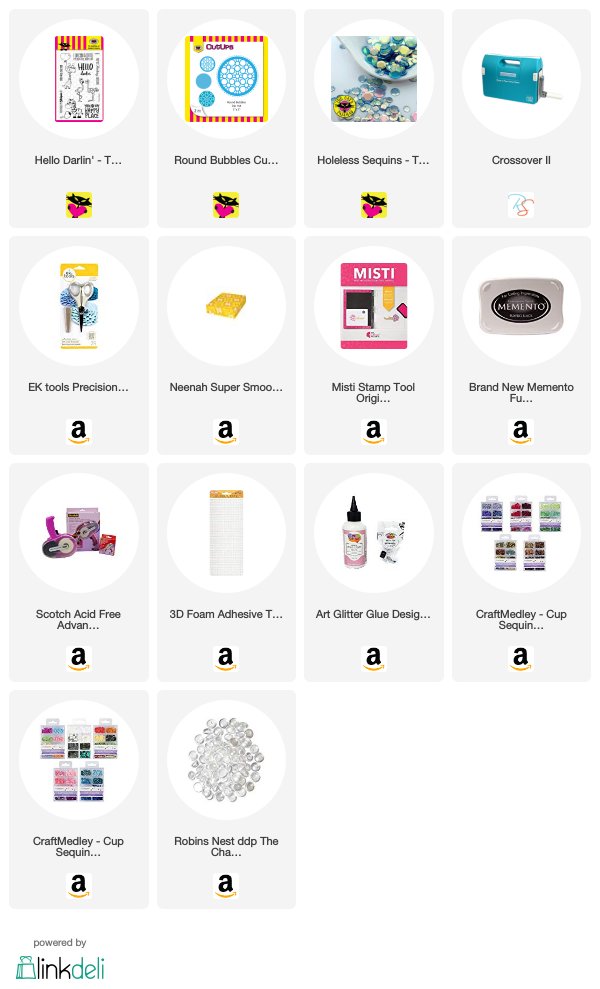 [/vc_column_text][/vc_column][/vc_row]