Stuck On You - The Cat's Pajamas New Release
[vc_row][vc_column][vc_column_text]
Hey all! Guess what!!! It is the new release sneaky peeky week for The Cat's Pajamas!!! The new Stuck On You clear stamp set is so stinkin cute!! I love it so much that I colored the whole thing up and had to make cards with all the images and the sentiments.
I know you are going to love this set
as much as I do. It is so cute how could you not? seriously?!?!?!
I honestly can't tell you which is my favorite because I love them all. There is one more image a little flower and one more sentiment that I didn't get to use. But I will show you what I have.
The first is this cutie hedgehog/porcupine and the little cactus. I paired them up with the "Let's Cuddle" sentiment. I actually fussy cut them out, because I was having so much fun I completely forgot that I had the matching die cuts...
This is so cute for Valentine's day!! Don't forget there is the current challenge of Holiday over at The Cat's Pajamas blog!! You could use this set for sure!
This one I used the sentiment that goes with the stamp set " Stuck On You" and a cute little cactus. I love how they all have little faces on their pots.
This next little combo reminds me of the little succulent that I had when we lived in California. I miss that little plant so much but knew that it wouldn't make it through the drive to North Carolina so I left it behind with a friend.
I think I need to get another succulent though because so far it is the only type of plant that I have been able to grow without killing haha!
Is it weird to miss you plant?? haha! We used to also have HUGE Aloe plants in our yard in California. I can say that it really came in handy having those plants around!
I think having these plants in California is why I really love and feel connected to this set and will probably use it a lot. I love this set!!
I hope that you enjoyed the cards that I made for this stamp set. I love them to bits!!
The Copic markers I used on this card are:


Cacti: YG00, 01, 03, 61, 65, 67


Pots: E95, 97, 99, BG000, 01


Hedgehog/porcupine: E40, 41, 42, 43, 44, 47


One last thing before I leave you today…
How fun is this?? For a chance to win a $10 gift certificate to the Cat's Pajamas store, comment on each of the designer's blogs including mine today and also on my Instagram account 
@copictopia
. Check 
The Cat's Pajamas Blog
to see which designers are participating each day. Winners will be announced on 
The Cat's Pajamas Blog
 and 
Facebook page
 each day.
I really hope you enjoyed my post today because I really enjoyed this card and making this post :)
Until next time friends!!!
Don't forget to sign up to follow my blog so you don't miss a post. You might also want to follow me on
Instagram
, 
Twitter
, 
Pinterest
, and if you want to connect with me, even more, come see 
my facebook page
!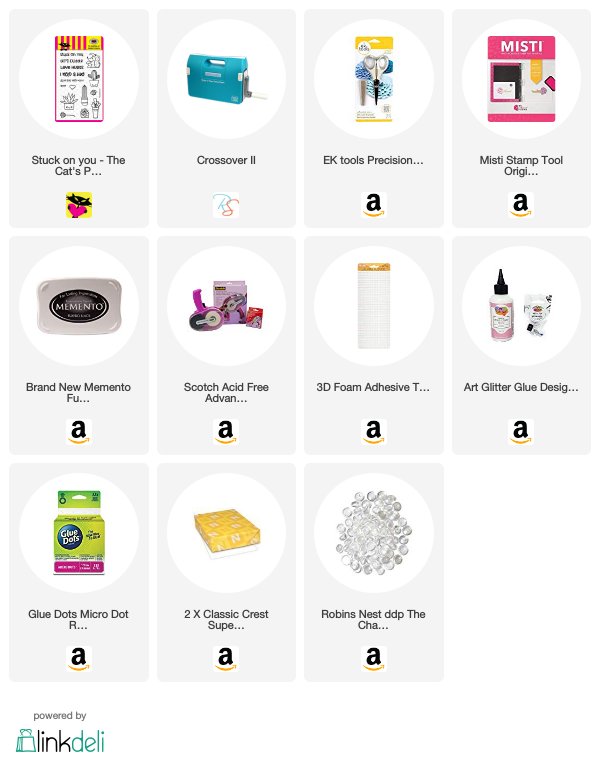 [/vc_column_text][/vc_column][/vc_row]