Year Of The Pig For The Fall Challenge Reminder - The Cat's Pajamas
[vc_row][vc_column][vc_column_text]
Hey all! Today it is Year Of The Pig, I love this stamp set. Plus, It's time to remind you of all the fun you are missing over at the Cat's Pajama's Challenge! I am still completely in love with the theme this month. The theme is Fall. I love all the colors of fall.
I saw the little pig with the balloon and couldn't resist making
him a shirt for Halloween. Although,  I did put on a harvest candy corn than a normal one. I figured it would still be okay and work out the same.
I started out using the little leaves from the Year Of The Pig stamp set for little accents everywhere.
Then I started in on the wee little pig. He is just so darn cute. I also decided he needed to have a pumpkin balloon as well for his outfit.
Now you are starting to see his cute little shirt.
The last thing I did was add the sentiment that is also from the Year Of The Pig stamp set.
The Copic Markers I used are:


Pig: R00, 01, 02, YR61


Balloon and Shirt: C2, 4 ,6, YR12, 14, 07


Be sure to check out
The Cat's Pajamas Blog
 and 
Facebook page
to see what the other designers on the team have made to inspire you for the challenge. I really hope that you will go over join in all the fun
I really hope you enjoyed my post today because I really enjoyed this card and making this post :)
Until next time friends!!!
Don't forget to sign up to follow my blog so you don't miss a post. You might also want to follow me on
Instagram
, 
Twitter
, 
Pinterest
, and if you want to connect with me, even more, come see 
my facebook page
!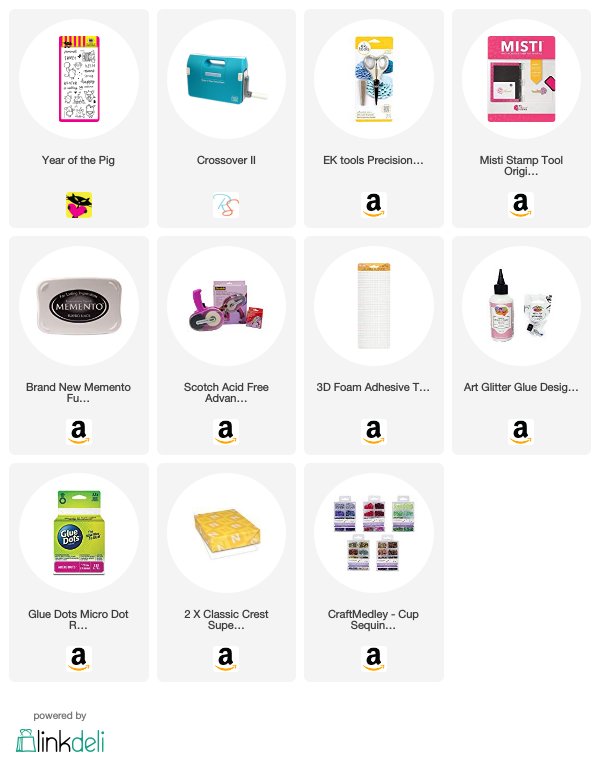 [/vc_column_text][/vc_column][/vc_row]