Barefoot Luka Birthday La-La Land Crafts
[vc_row][vc_column][vc_column_text]
Hey all! Happy Monday!! There is a big birthday celebration going on over at Club La-La Land Crafts group. So today the team is doing birthday themed birthday cards for inspiration. It is so much fun! I LOVE how
my card turned out with Barefoot Luka.
I decided to replicate the background that I did with the Aurora Wings card that I did last week with the galaxy night background, the ocean with the sand.
I added the stars from the Small Stars die cut. I cut them out with glitter paper to make them shine bright like stars.
I used the Simple Joy background stamp set for the background. I used White Distress Oxide ink on black paper. I also used the sentiment "You are a Blessing" from the Simple Joy background as well.
If you are curious about the ripped jeans. I actually learned out to do that from a friend of mine Tina Goodwin. You can find her tutorial
HERE.
Copic markers I used for the project are:
Skin: E000, 00, 04, 11, 21
Hair: E50, 51, 53, 55
White Shirt: C00, 1
Black Shirt: C8, 7, 6, 5, 3, 1
Jeans: B91, 93, 95, 97, 99
Sand: E30, 31, 33, 35, 50
Ocean: B19, 16, BG15, 13, 11
I hope you enjoyed my post today. Don't forget to go and see the rest of the team's creations over at the
LaLa Land Crafts Blog
. Don't forget you can also find great inspiration over at the
LaLa Land Crafts Facebook Group
and on
Instagram
as well. Until next time friends!!!
Don't forget to follow me on 
Instagram
, 
Twitter
, 
Pinterest
, and if you want to connect with me, even more, come see 
my facebook page
!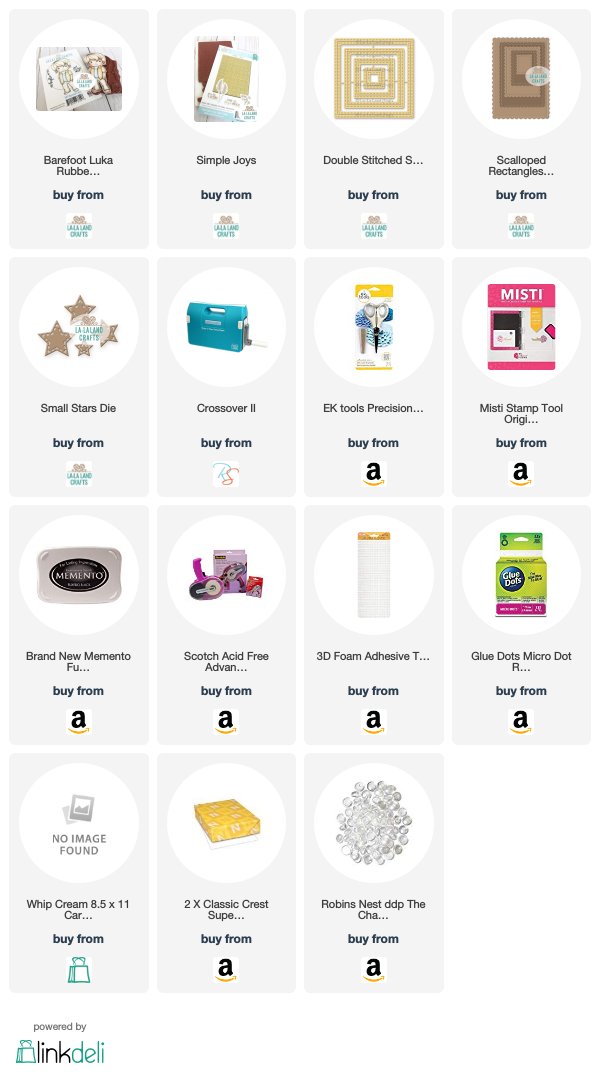 [/vc_column_text][/vc_column][/vc_row]