Coffee keeps me out of jail Rubbernecker Stamps
[vc_row][vc_column][vc_column_text]Hey all! I am back today with another fun coffee sentiment and the Coffee Set from Rubbernecker Stamps. I love all the stamp sets I used. The Out Of Jail sentiment cracks me up and on some days could very well be true haha!
I colored several of the coffee cups from the
Coffee Set. I wanted the cups to play along with the sentiment that you needed one in the morning and the others to keep you going and keep you out of jail.
Here is a close up of the sentiment so you can see it. I just love it and the fonts go so well together.
The cardstock behind the cups was stamped with the Splatter Stains stamp set. I just used a couple of the rings and a couple of the splatters on the card. I stamped off the ink a couple of times before putting it on the cardstock so some would be darker than others.
The background scalloped border is from the Rectangle Combo OPC #3. I really love this die cut. You can either just use one of the inside pieces of it, or you can keep the whole thing together so you can use the scallops on the end. When I have a large piece like this, that is what I like to do, is just keep it all together instead of having to figure out where to put the adhesive to make it stick.
I really hope you enjoyed my post with the coffee cups today. I enjoyed this card and making this post :) If you do make anything with either of these stamps or anything from Rubbernecker Stamps please feel free to share them with me on my facebook page, the new
Rubbernecker Stamps Fan Group on Facebook
 or the 
Rubbernecker Facebook page
!
Until next time friends!!!
Don't forget to follow me on 
Instagram
, 
Twitter
, 
Pinterest
, and if you want to connect with me, even more, come see 
my facebook page
!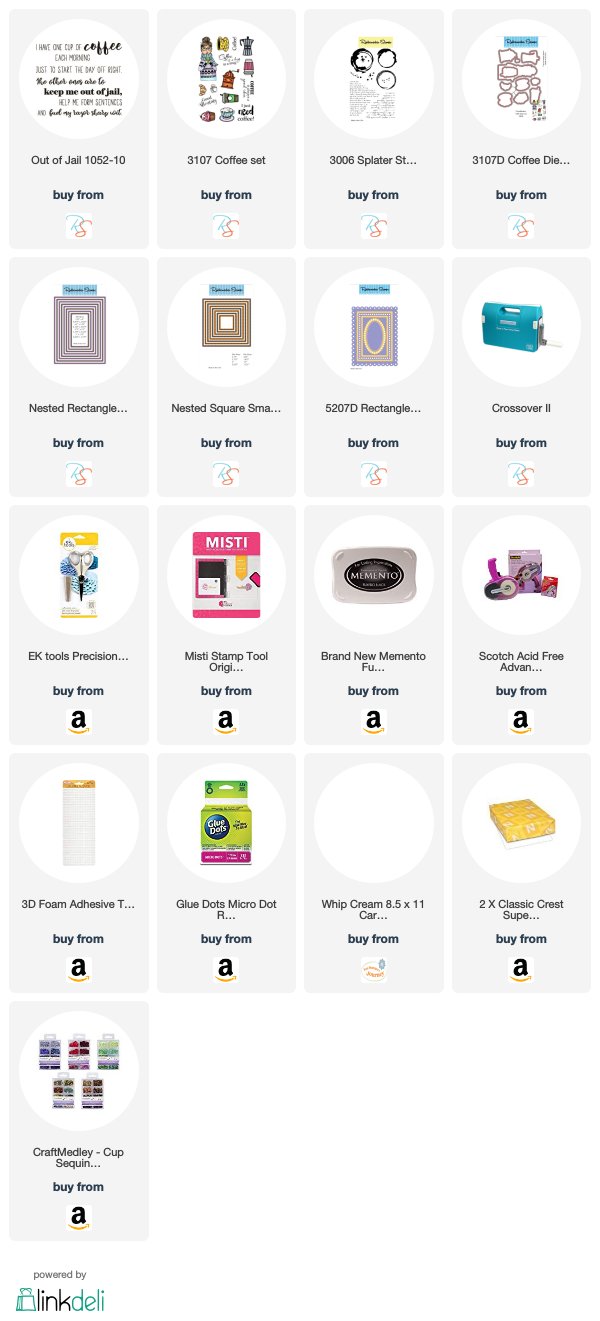 [/vc_column_text][/vc_column][/vc_row]