Miss Lily Bunny Little Blue Button Stamps
[vc_row][vc_column][vc_column_text]Hey all! Easter is coming in one month. Do you make Easter cards? I don't normally make a lot of them but I just couldn't resist coloring up this cutie from Little Blue Button stamps called Miss Lily Bunny.
I decided to go a little clean and simple
for this card. I wanted it to look as sweet and innocent as she does.
She is just such a sweet and cute little girl. It was also fun because I also colored my first braid. I have never attempted one before, so it was very fun!
Her basket was a lot of fun as well. I just went back and forth with my markers trying my best to make it look like a cute wicker basket for Easter.
I decided to texture the card base to add a bit of texture. I also added some grass to make sure it wouldn't look as if she was floating.
The last thing I did was to add some pretty flowers and some sequins. I really think you would have a lot of fun coloring this cute little girl, you should go grab her.
The Copic markers I used are:


Skin: E000, 00, 04, 11, 21, R20


Hair: E51, 53, 55


Dress: V000, 01, 04, 05


Eyes: B000, 01, 02


Bunny ears and shoes: T0, 2, 0


Basket: E11, 13, 15


Grass: G20, 21, 24, 28


I hope you enjoyed my card today and will be sure to go over and see what else Little Blue Button has to offer for you at her shop. Please go over to
her blog
to see what others have created. You can also join her
Facebook group
or follow her on
Instagram
to find some great inspiration and others that love Little Blue Button as well.
Until next time friends...
Don't forget to follow me on 
Instagram
, 
Twitter
, 
Pinterest
, and if you want to connect with me, even more, come see 
my facebook page
!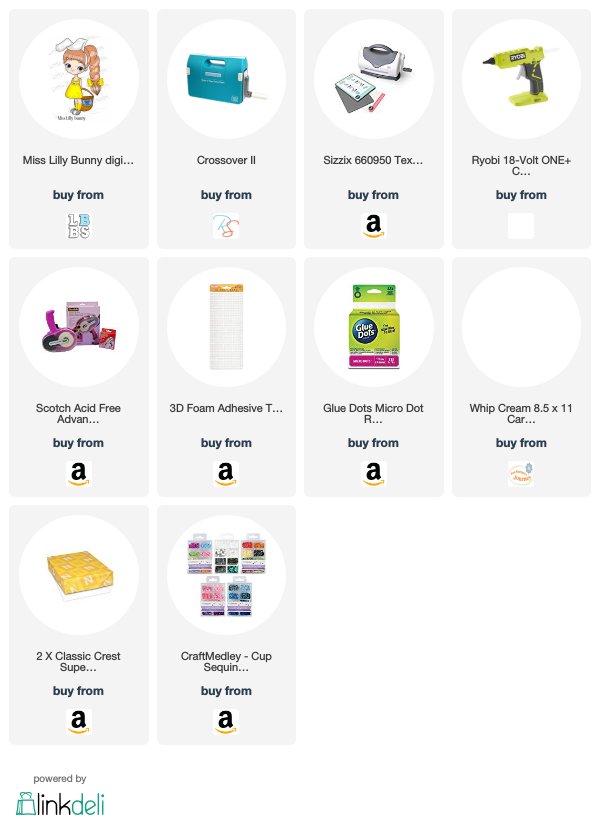 [/vc_column_text][/vc_column][/vc_row]