Cute Ladybug Lulu - Paper Nest Dolls
[vc_row][vc_column][vc_column_text]
Hey All! Spring is finally starting to show it's face here and I am excited! We have been finding little ladybugs in the house which the kids love to see. I decided to show you a very cute card with the sweet Ladybug LuLu from Paper
Nest Dolls. She is so incredibly sweet, I just love her.
Ladybugs are a sign of Spring and the fun of Summer to come. Ladybug Lulu brings that out perfectly with her little ladybug dress and her little wings.
Meadow helped me to pick out the sketch from my sketchbook and she helped me to pick out my patterned paper. I love it when that little girl helps me to make cards. Sometimes I will even tell her that I am stumped and need help just so I can spend time with her, while I am creating at the same time.
I used some fun die cuts for the texture for the different layers of the card.  I had a lot of fun coloring this image and making the card.
Had fun all the way down to her little heart headband. I added some fun pearls in all of the corners to create even more softness to the card.
The last thing I added, which was demanded from Meadow, was a little bow. I was going to put a sentiment, but she said we needed a bow for the card.
The Copic markers I used are:


Skin: E000, 00, 04, 11, 21, R20


Hair: E50, 51, 53


Dress: RV10, 13, 21, R27, 24, 27, 29, 46, 59, C3, 5, 7, 9


Shoes: C3, 5, 7, 9


Headband: C3, 5, 7, 9, R24, 27


Flower: C1, 2, Y02, 04, 08, YG23, 25


I hope you enjoyed my post today. Don't forget to go and see the rest of the team's creations over at the
Paper Nest Dolls Challenge blog,
 You can also find great inspiration over at the
Paper Nest Dolls Facebook Group
as well.
Until next time friends!!!
Don't forget to follow me on Instagram, Twitter, Pinterest, and if you want to connect with me, even more, come see my facebook page!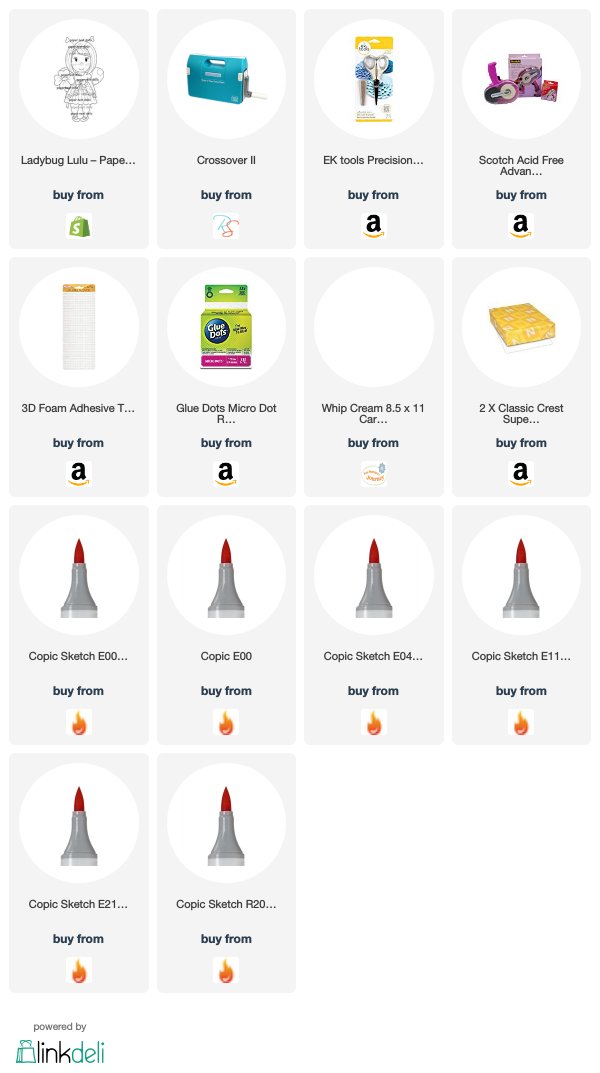 [/vc_column_text][/vc_column][/vc_row]