Noel & Door With Window ~ Rubbernecker Stamps
[vc_row][vc_column][vc_column_text]
Hey All! It has been a very exhausting week with everyone sick in the house and all I want to do is be outdoors in the FRESH air! I am sure a lot of you know what I mean. So I decided to share with you a sweet card using Rubbernecker Stamps Noel and Door with Window. Noel is doing exactly what I would like to be doing, out in the fresh air.
I love the Noel stamp. She is so pretty, easy to color and looks like the typical girl next door. She just looks sweet. I also love the Door with Window stamp. It makes me think of the New Orleans architecture that I love. It has that beautiful tree in the front with the fun leaves.
I also like the size of the stamps. I actually did this with a couple of different cards. I love how she is slightly bigger so you can make the door look like the far background.
I also used the Nested Rounded Corner Square Die Cut Set to make the door have a layered effect with the tree. I used the Nested Square Die Cut Set to do the outer layers of the Door With Window. The last touch was the sentiment I used Best Wishes Etc. stamp set.
If you do make anything with either of these stamps or anything from Rubbernecker Stamps please feel free to share them with me on 
my facebook page
 , the new
Rubbernecker Stamps Fan Group on Facebook
or the
Rubbernecker Facebook page
!
Don't forget to go and see the rest of the teams creations over at the Rubbernecker blog as well! We will have challenges, contests, videos and lots of inspiration all week long! You can also catch us on Instagram and Pinterest!
Until next time friends!!!
Don't forget to follow me on Instagram, Twitter, Pinterest, and if you want to connect with me even more come see my facebook page!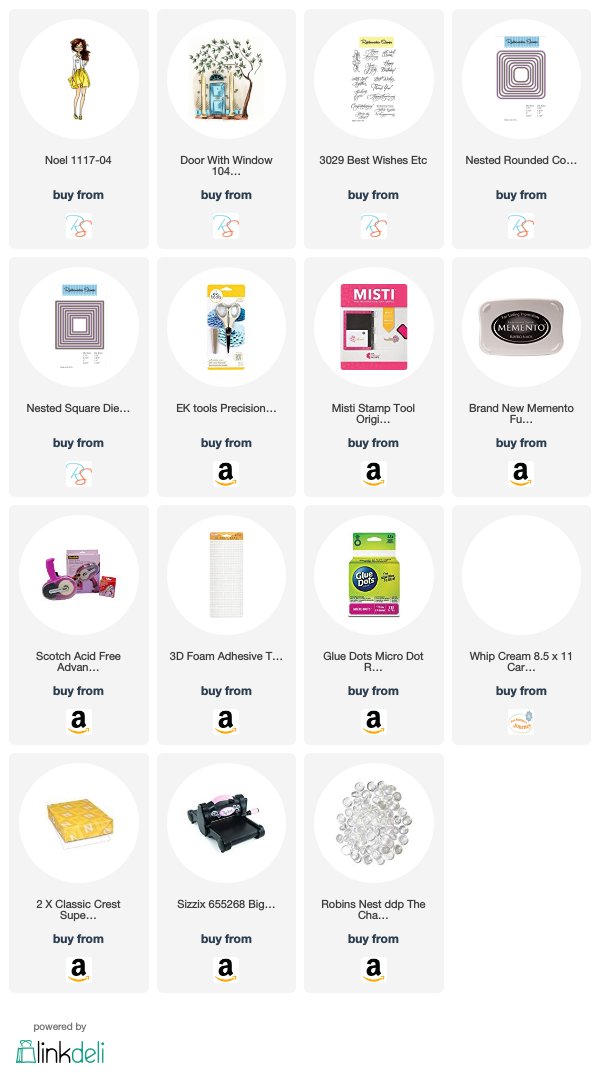 [/vc_column_text][/vc_column][/vc_row]